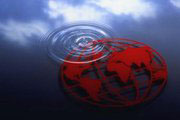 CHIIA.com  (for CHIIA Grp.) is here to help you remember where you came from in order to know whom you are so that you can manage your days, weeks, months and years successfully. We want to remind you that self-sufficiency should be your main goal with multiple sources of income your aim in life. This is the secret to the success of the entrepreneur of today.  In the world of business, as often in life, you have choices and opportunities for achievement. Some stand by and watch the parade of successful entrepreneurs go by. Others join in and walk with the parade while networking with their peers to improve their business processes. Those who do not join in are left standing at the curb and wondering when their ship will come in. This is the concept of success at CHIIA Grp. Inc. All you need is the motivation and will to be the best you can be at what you do. We have specialized and served as a licensed California Real Estate Agent, CTEC Tax Preparer (current), and Notary Public. This website, Frosty LTD serves as our online retailer. We are also a member of the 5LINX program. So retailing is an important part of our Group.
Our CEO, Codis Hampton II, has tapped into his creative side and developed "Hamp's Corner of America," a Blog Talk Radio at  
http://www.blogtalkradio.com/hampscornerofamerica
. His Articles/Blogs can be found at
www.Katara-Rhythm.com
. Our parent website of CHIIA.com is located at
http://hcofa.net/
 In addition; he has authored Unchon-ni, a semi-autobiographical book about his U.S. Army service in Korea. His latest book, Gracie Hall-Hampton, the Arkansas Years, is about his grandmother's life expediencies and ability to cope and survive during a 1917-1953 segregated South timeline. You can find further details on this site about all our endeavors.
So you see, we are your next door neighbor, your ace, and the people in the next apartment. We are good people just doing our thing for you and yours. We are here for you 'all. Stop on by and check us out. Let us know what you think.