Welcome to Frosty LTD, a member of CHIIA Group. Home of Author Codis Hampton II.
Misguided Intentions is Author Codis Hampton II fifth book including Gracie Hall-Hampton, the Arkansas Year 1917-1953.
"Take a step back in time from 1965-1975. It was an era of Civil Rights, the Vietnam War, sex, drugs, rock & roll, R&B and free love. The younger generation is looking to affect change in society, while the older, more conservative folks want to retain the American way of life."
"Annie Lee Holmes is struggling to navigate the times. She's endured mean-spirited treatment that would have driven a weaker person crazy.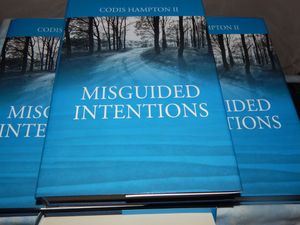 One husband has walked out on her and his children. Another died suddenly leaving behind another child. Now that she has children and she often wonders what's next. Meanwhile, Annie is not quite sure how to be a human being…Much less a single parent."
"Misguided Intentions paints a vivid picture and moving story of Annie Lee's life journey and its effects on her ever-changing personality as she learns to keep her eyes on where she's going ---not where she's been or is at the moment." CHII
A 374-page winner that will keep you interested through the end. Available in all media formats. Go to https://www.amazon.com/s/ref=nb_sb_ss_i_1_15?url=search-alias%3Daps&field keywords=misguided+intentions+by+codis+hampton+ii&sprefix=Misguided+Inten%2Caps%2C207&crid=1CY7FD29SQPMT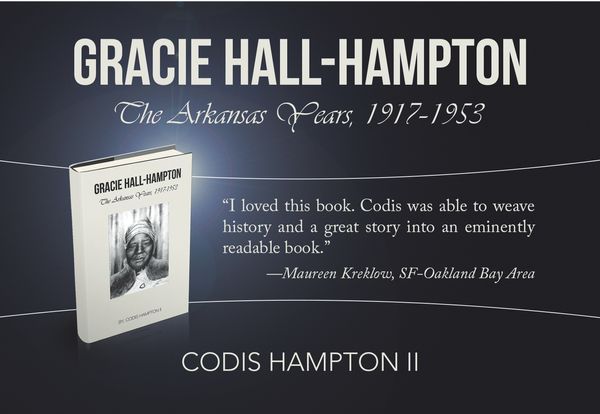 Go to the Mr. Hampton's Author's Page at  Amazon dot com for details. Click onto https://authorcentral.amazon.com/gp/profile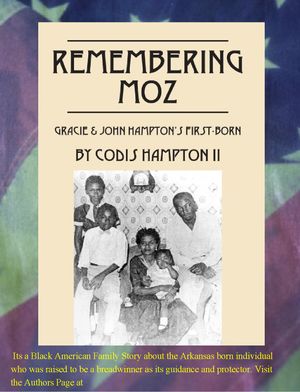 You can check this one out at the Authors Amazon dot Com page at 
https://authorcentral.amazon.com/gp/profile. Or visit the publishers page to order, etc. at https://outskirtspress.com/rememberingmoz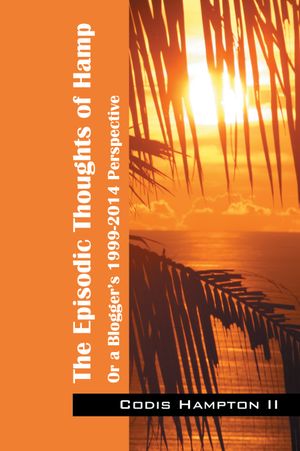 An opportunity to look at the George Bush - Dick Chaney administration era of politics. It's a collection of Blogs Mr. Hampton wrote from 1999 through 2014. You can order through Amazons Author page or click on the publishers page at https://outskirtspress.com/episodicthoughtsofhamp
The author is updating his first book, Unchoni-ni. It should be ready by the fall of 2018. So stay tune for that. Otherwise, the table top version Is available from the author at $10 each. Contact him at champtonii@yahoo.com to order Unchon-ni.  
Pledge to read more in 2017-2018. Join us in promoting the need for us to take more than 15 seconds to find out what is going on in our communities, world of politics, police stations, and other community services. Recommit to asking our friends, children and neighbors to read it for themselves. Don't rely on others to tell you what is happening